Rack-king has a wide selection of premium quality pre-owned and new racking products and accessories from the industries top brands
Browse Our Shelving Products - A varying array of high quality shelving products currently in stock. Choose from a variety of brands and galvanized and non-galvanized items.

Warehouse Accessories - Browse a selection of pole guards, safety clips, dividers, wall spacers, mesh decks, safety bars, and more.
Design & Installation - A proper optimization of your warehouse will make sure you maximize it's potential and increase the safety of your products and employees.

Call Now 1-877-573-1295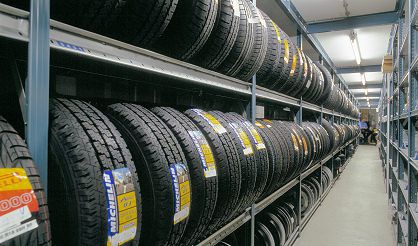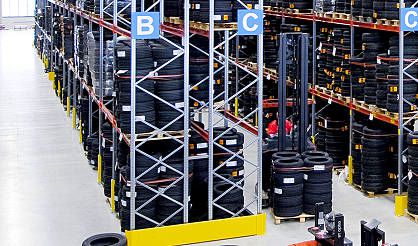 The team at Rack King has been nothing but helpful in our process of ordering product from them. Fast and friendly service from the team all around especially from Lou. He gives some of the best customer service you can find nowadays. He …More
Rack King Limited is a Customer Service Leader. Not only has dealing with them on multiple projects been a breeze working with Cindy, Lou is always willing to show me new features and product while he is fulfilling our orders.  Not only is …More
Fast response to help us set up our racking needs, provided different options and then we had a safe and quick online payment procedure that we were so impressed. Cindy's follow up, pricing and response made us order more within a week for …More
Staff at Rack King are super helpful and responsive to customer requests and quoting. Cindy in Sales is amazing and so patient and quick.   Lou in receiving is a gem as well. Everyone is so cheerful, kind and go above and beyond to help customers.
A great experience! They literally went above and beyond to get us our racking on an rush time line so that we could get our racking between productions. The whole experience from quote to payment was amazing and simple and easy. We will work with Rack King in the future if our business needs it.
We ordered some heavy duty shelves for a storage locker. They sold us the product partially installed to save us time. We had a small issue with inserting one of the shelves. They were very responsive when we contacted them. Great after sales service. Recommended.
Good response and service from all parties.  Quality products for industrial use. Lou was extremely helpful loading all our parts up and walking through how to assemble.
I had the pleasure of working with Cindy for my first ever racking purchase which we're using in a fulfillment centre. Cindy was very understanding and took the time to explain the best options for me. On a tight timeline, she got our …More
These guys were great.  Overall it was an ideal experience.  They were first to respond and very responsive throughout the process.  They worked with our budget by providing us with "like new" and new product.  Things were ready ahead of …More
Colin and Lou provided me with excellent service, very knowledgeable and prompt response to my questions and requirements.  They knew exactly what I needed and provided me accurate information to make my decision.  Lou and Colin prepped my order and sent in a team to get the racks assembled with little to no disruption to my production.  The racks look great and I am more than satisfied with the professionalism, personal attention and commitment to detail that Colin and Lou provided me with my order.  Thank you gentlemen I will be using you in the future for my racking needs and will definitely recommend your service to others.