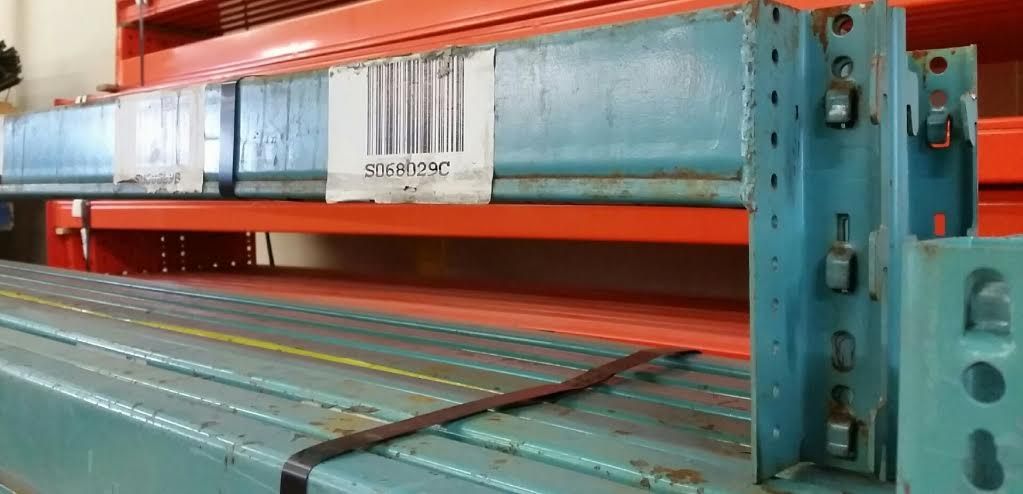 Browse Hundreds of Redirack Racking products currently in stock at Rack-King.

CLICK HERE | http://www.rack-king.ca/shop?search=redirack

Description from Redirack:
As Redirack Storage Systems has been proving for years, all pallet racking is not created equal ...
Over 50 years ago, a pallet racking company was founded which would grow into Canada's largest rack company and spawn its most popular pallet racking design and many other product storage innovations.
Redirack is a warehouse racking, shelving and product storage solutions company which designs, supplies and installs product storage systems, such as structural pallet racking, roll formed pallet racking, used pallet rack, bolted pallet racks, cantilever rack, carton flow rack, double deep pallet racks, push back pallet racking, drive in pallet rack, very narrow aisle pallet racks, pallet flow, pallet runner, load drawer, pick modules, pick deck, mezzanines, industrial steel shelving and more. While we offer Canada's most extensive range of new pallet racking and shelving products, we also carry the country's largest selection of used and pre-owned pallet rack and shelving products. 
Redirack has set itself apart from its competitors by the knowledge and experience of its sales team and heavy investment in design and engineering support. When you choose Redirack for your product storage solution, you will be supported through every step of the process, from discovery and design to implementation and follow up. We pride ourselves on versatility, systems integration, service, value, and professionalism.
Versatility - Redirack covers all sizes of installations from small to very large and complex.
Systems integration - Redirack helps you discover the right blend of systems to suit the unique needs of your business.
Service - Redirack provides top-quality service from a project's design concept to installation and beyond.
Value - Redirack helps you meet your operational objectives and maximize your budget.
Professionalism - Redirack executes projects with throughput, productivity, cycle time, quick response, damage and error reduction, FIFO/LIFO, and cost justification in mind
  http://www.redirack.com